The 4 Best Dog-Friendly Pubs With Rooms For A Blissful Stay
Discover the best dog-friendly pubs with rooms that the UK has to offer you and your four-legged friend. With every budget in mind, our guide considers location, facilities and price, so you can have a blissful stay without leaving your beloved canine behind.
So without further ado, here's our customer's highest-rated dog-friendly pubs with rooms to stay in 2023.
The b
est dog-friendly pubs with rooms in the UK
The Griffin Inn, East Sussex
Best for: delicious food, an authentic British stay for you and your dog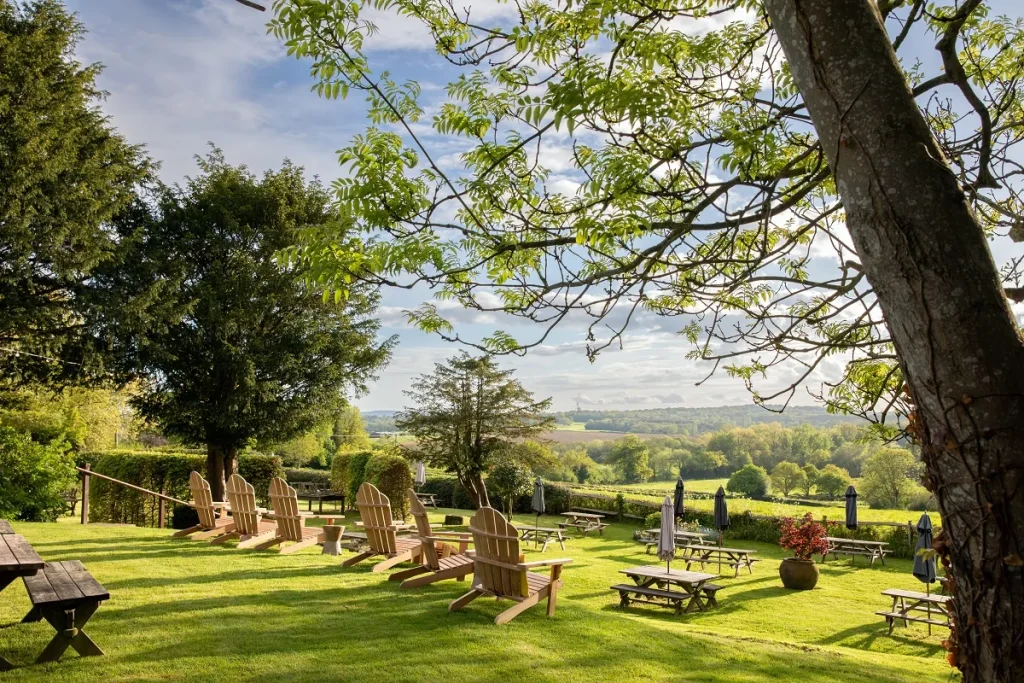 The Griffin Inn is an award-winning dog friendly pub that overlooks the Ouse Valley. With 13 en-suite bedrooms to choose from, you'll be spoilt for choice in this classic country house style inn that's oozing with character. Boasting the "Good Food Award", there's plenty of quintessentially British pub classics to tuck into. Plus, you and your pooch will love the breathtaking valley views!
The Weeping Willow, Suffolk
Best for: dog-friendly stays for families, couple and friends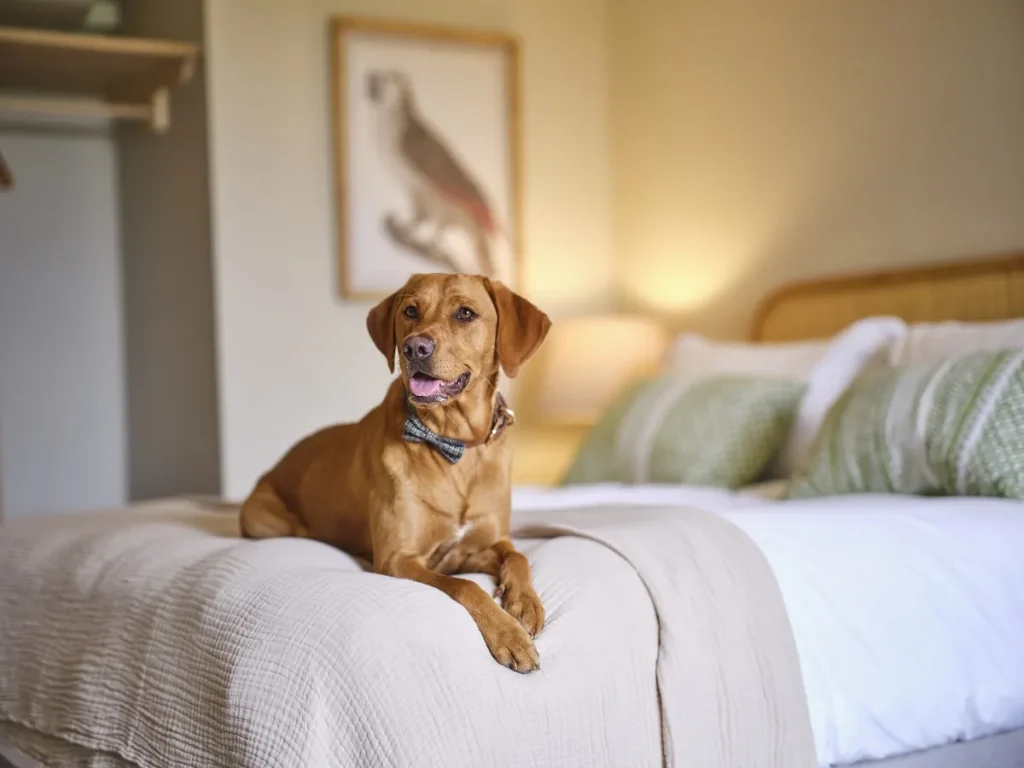 The Weeping Willow is a restored 16th century country pub located in the village of Barrow. Their "good lodges" are dog-friendly, sleep up to 4 guests and offer some truly breathtaking views right on your doorstep. What better way to wake up in the morning?
The Castle Inn, North Yorkshire
Best for: delicious food, wheelchair accessibility, dog-friendly stays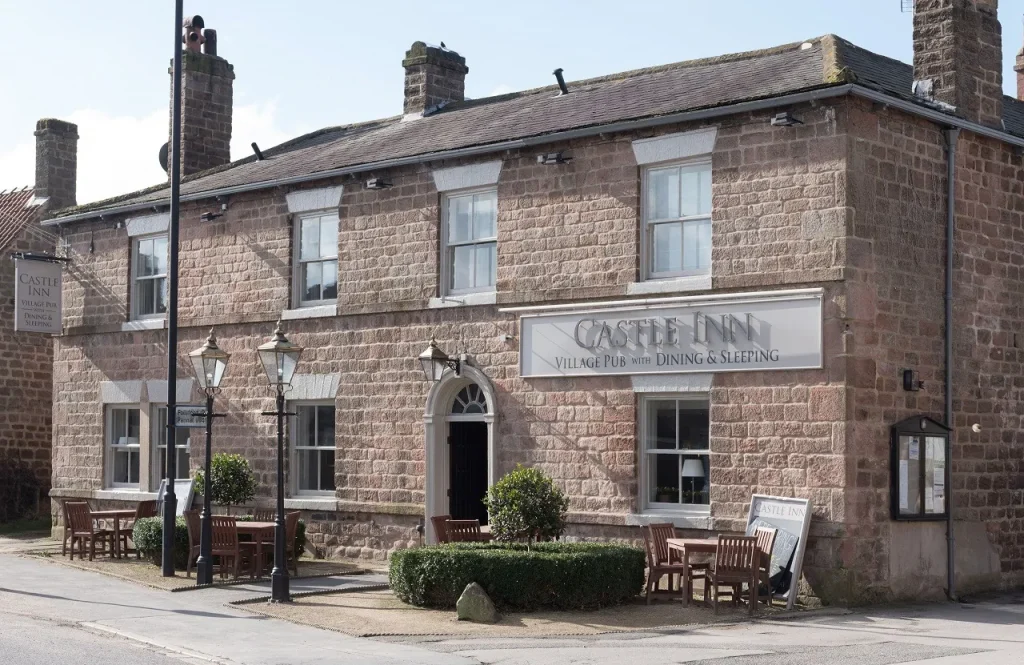 Sitting in the pretty village of Spofforth, the Castle Inn has an elegant dining room, a welcoming bar, a beautiful garden terrace and 12 en-suite bedrooms each named after castles. Every bedroom is dog-friendly, and there's a wheelchair-accessible room located on the ground floor. 
The Devonshire Arms, Derbyshire
Best for: a traditional family & dog-friendly stay blended with contemporary comfort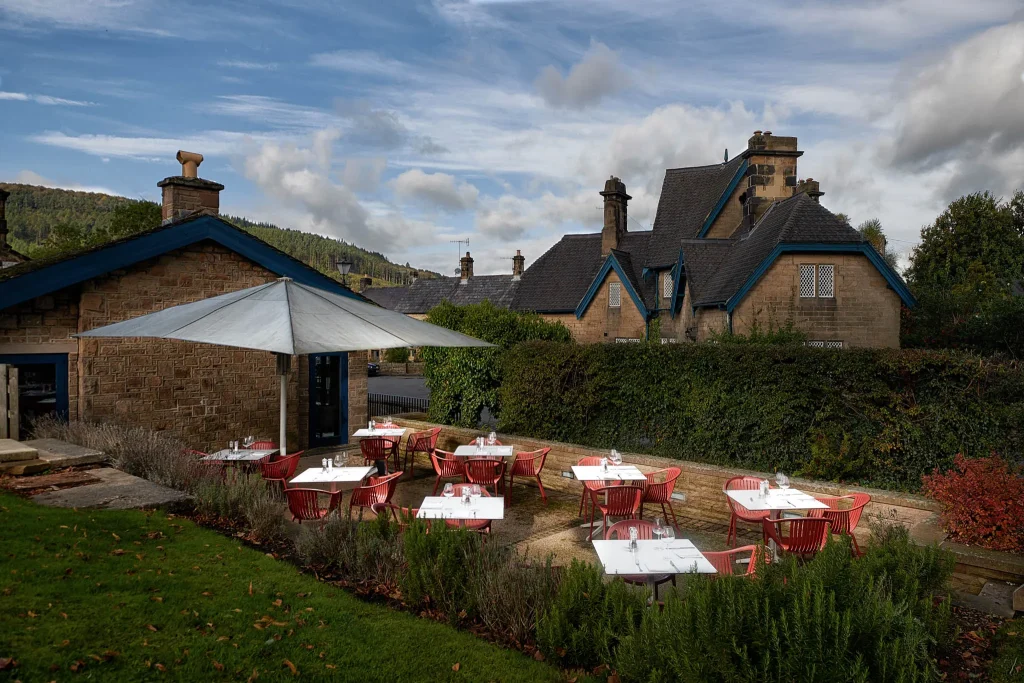 The Devonshire Arms at Beeley has an award-winning restaurant and 18 beautifully furnished bedrooms, including fantastic options for the whole family (all suites are big enough to accommodate children and dogs). 
Other dog-friendly pub stays
If you're looking for more location ideas, take a look at some more popular dog-friendly areas.
Or for some stunning scenic walks to go on with your pooch, take a look at the best dog walks with nearby pubs to stay in.
Why choose a dog-friendly pub to stay in?
By basing yourself in a pub, you're in the perfect place to explore the countryside or coastline with your dog(s). After a long day of exploring, you can kick off your muddy boots and relax in the comfort of the pub with delicious home-cooked dishes (and a glass of wine or beer) in front of the fire with your pet by your side… true bliss!
Dog-friendly facilities
Some dog-friendly pubs really spoil your pet rotten – from dog beds and paw-washing stations to dog bowls, dog menus and treats. One of our favourites even offers Snuffle Beer – a tasty non-alcoholic drink that your dog can enjoy whilst you are sampling a pint of local ale!
Want to learn more about dog-friendly stays?
For further reading, check out Paws Across Britain; a travel and lifestyle blog featuring Elsa and Buffy who are experts in sniffing out the best dog friendly-locations including: 
Pubs

Restaurants

Hotels

Shops

Attractions 
Each post gives a great overview of the place, as well as any special dog-friendly features to help choose the best place for your pooch.
Ready to book your
dog-friendly pub accommodation
?
With all these fantastic dog-friendly pubs with rooms, it's time to book your stay. There are more pubs below for you to explore, or take a look at our pub accommodation to refine your search and find your dream holiday!