Autumn Walks in England
Countryside | Walking | Posted 2020.10.20
Whilst Autumn is synonymous for cooler days, darker mornings, and the official goodbye to summer, it also brings with it a palette of warm colours to the British countryside. The wonderful golden hues, picturesque landscapes and diverse wildlife bring the countryside to life and restore a sense of calm to those who experience it. 
From gentle woodland strolls to rugged moorland hikes, there is something for everyone. For a world of colour and serenity this autumn, we have listed some of our favourite Autumn walks in England.
---
Walks in the North of England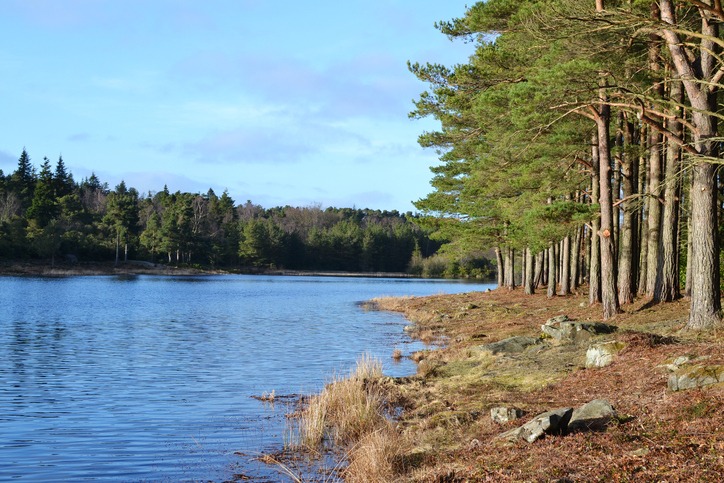 Surrounded by towering trees and glistening lakes, Cragside Estate consists of an extraordinary Victorian House, picturesque gardens and woodland. Located just a mile outside of Rothbury, Cragside sits atop a rugged hill and is surrounded by impressive grounds and lakes.  The 1-hour walk takes visitors past Cragside House and up a wide gravel track to a hillside, where you can see magnificent views of the surrounding hills.
Pubs near Cragside Estate:
The Northumberland Arms, West Thirston, Northumberland
The Queens Head – Rothbury, Northumberland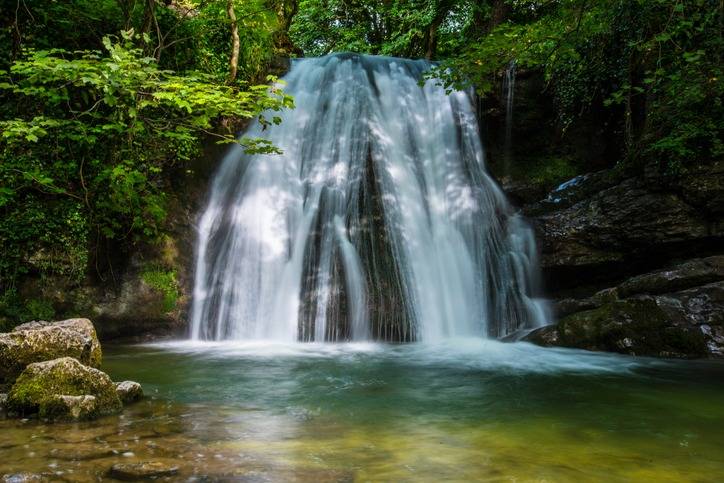 Keen ramblers will enjoy this rocky route to Janet's Foss, a beautiful waterfall situated in the Yorkshire Dales.  The route follows the beck along flagged paths through rugged woodland before eventually leading to Janet's Foss waterfall.
Pubs near Janet's Foss Waterfall:
The Tempest Arms, Skipton, North Yorkshire 
The Gamekeeper's Inn – Near Skipton, North Yorkshire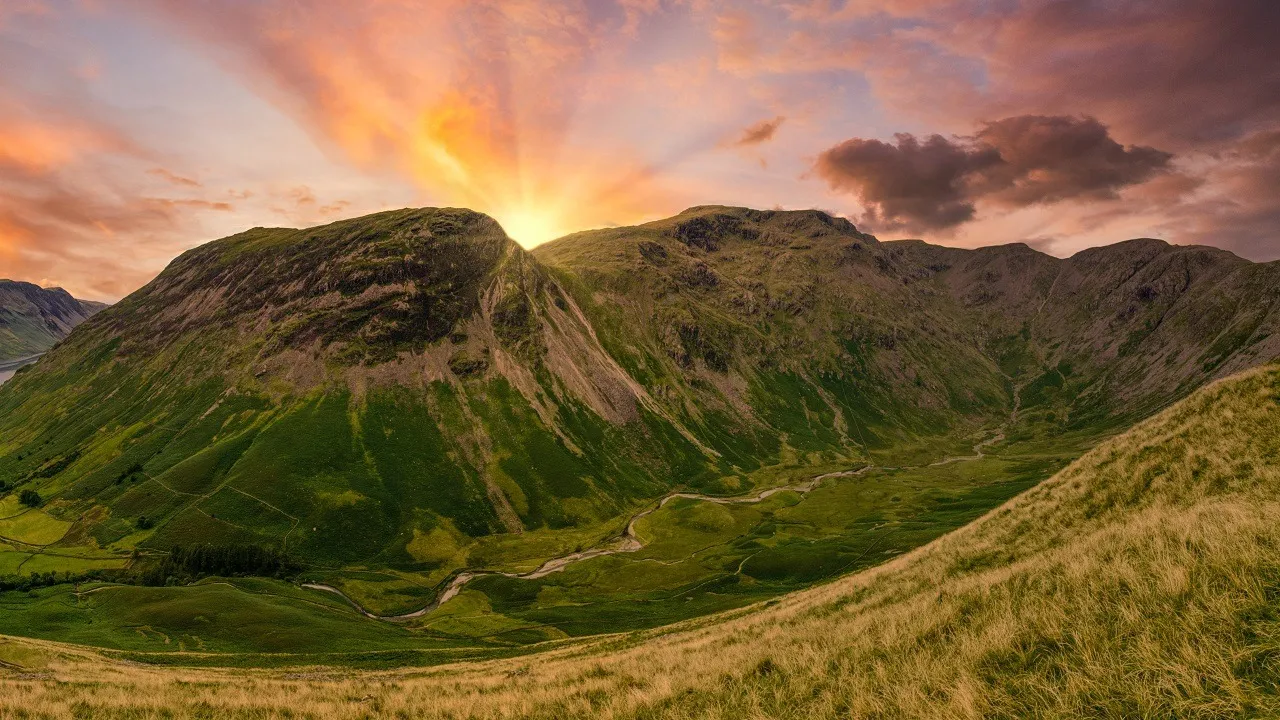 Enjoy a truly autumnal walk through a hodgepodge of reds, browns and golden hues in Arnside and Silverdale woodland.   The 2-hour circular trail takes walkers through vast countryside and across craggy hills, which have spectacular views of Arnside Tower and Morecambe Bay.  As well as being known for its fantastic walking route, Arnside Knott is renowned for its wildlife, so keep an eye out for butterflies, birds and wildflowers.
Pubs near Arnside Knott Circular Walk:
Silverdale Hotel, Silverdale, Lancashire
The Mason Arms, Grange Over Sands, Cumbria
---
Walks in the East of England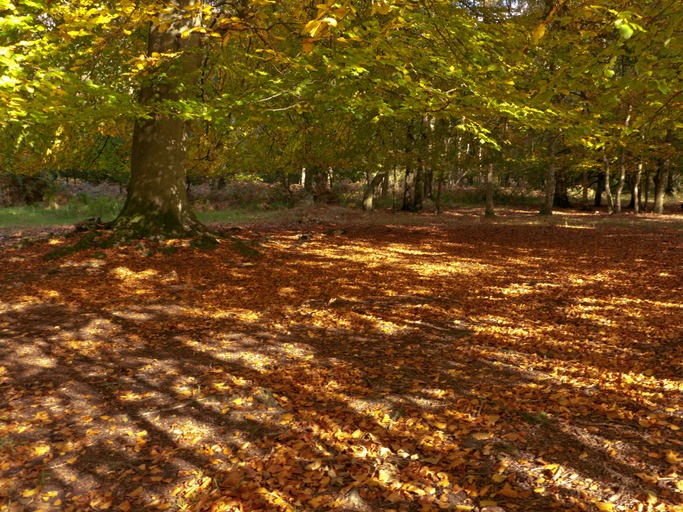 Patterns in a colourful carpet of Autumn leaves against a backdrop of Beech trees in Ashridge woodland in Hertfordshire, EnglandEnjoy a 3-hour, dog-friendly walk through a patchwork of autumnal colours and hilly terrain at Ashridge wood and parkland. The walk leads visitors past Ashridge House, and through secluded and less trodden areas of the estate.
Pubs near Ashridge Estate:
The Kings Arms, Berkhamsted, Hertfordshire
The Greyhound Inn, Aldbury, Hertfordshire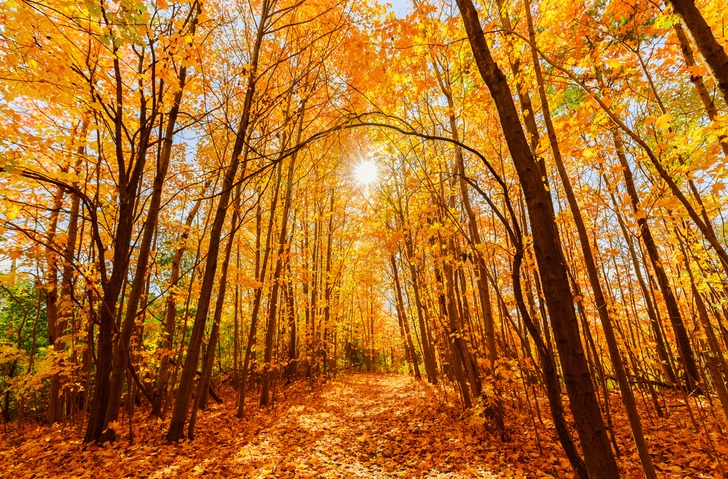 Set in 1,000 acres of woodland and parkland, there are various footpaths and cycling trails within Sheringham Park. During autumn, the colourful foliage and autumn leaves bring the park to life and provide a feast for the eyes. Spot the different wildlife within the park and keep an eye out for golden larch and Japanese maple trees.
Pubs near Sheringham Park:
Buckinghamshire Arms, Aylsham, Norfolk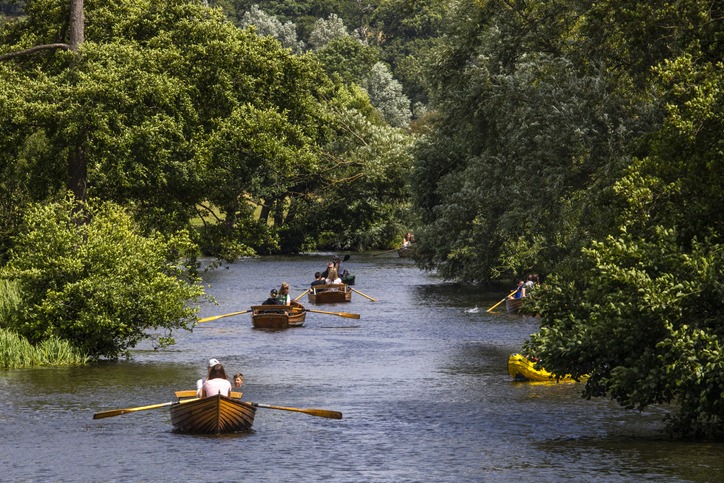 Enjoy a woodland walk from the quintessential English village of Dedham through to Flatford, an area made famous by the 18th century paintings of John Constable, England's foremost landscape artist of the time. During the walk, you will cross through grassland and against the River Stour, with views across Dedham Vale – a designated Area of Outstanding Natural Beauty.
Pubs near Dedham and Flatford:
The Crown, Stoke by Nayland, Suffolk
---
Walks in the South East of England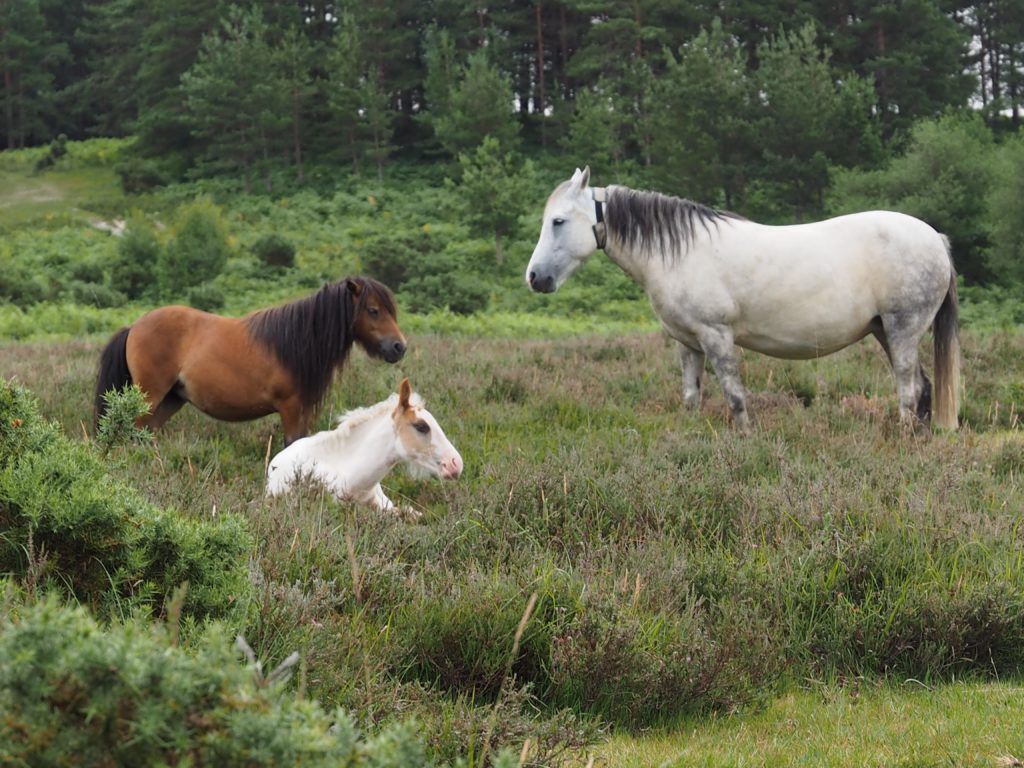 Walk through a variety of towering ancient trees and ornamental woodlands in this enchanting part of the New Forest. During the 2.6-mile trek, you will no doubt come across grazing cattle, fallow deer and maybe even the Forest's wild ponies.
Pubs near the New Forest:
New Forest Inn, Lyndhurst, Hampshire
The Burley Inn, Burley, Hampshire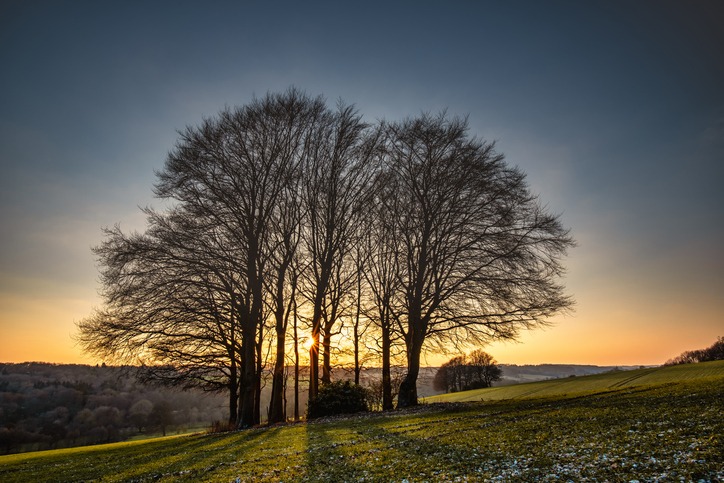 Take a 30-minute leisurely walk through farmland and woodland on the Hughenden Estate, with beautiful views over the Chilterns countryside and the village of Hughenden Valley. At the end of the walk you will come to Hughenden Manor, a 19th century red brick Victorian mansion
Pubs near Woodcock Wood:
The Saracens Head, Amersham, Buckinghamshire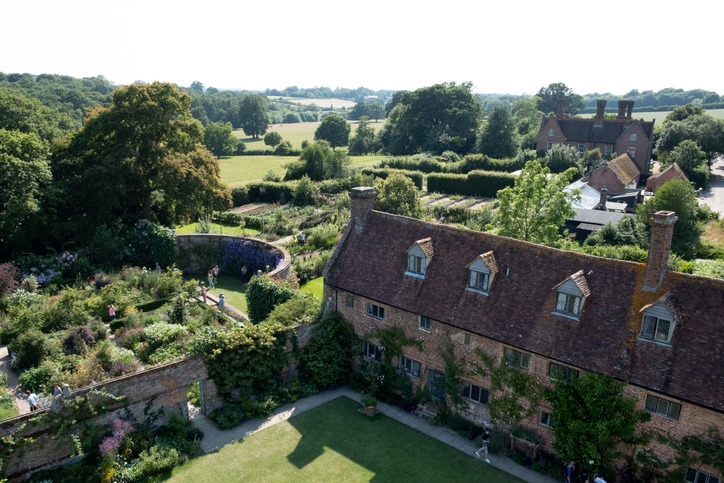 After exploring Sissinghurst's gardens, take a walk around the spectacular 450-acre estate. Situated in the heart of the Weald, this circular 3-mile walk starts at the castle, passes through fields and woodland before looping back to the castle.
Pubs near Sissinghurst:
The Bell in Ticehurst, East Sussex
---
Walks in the West of England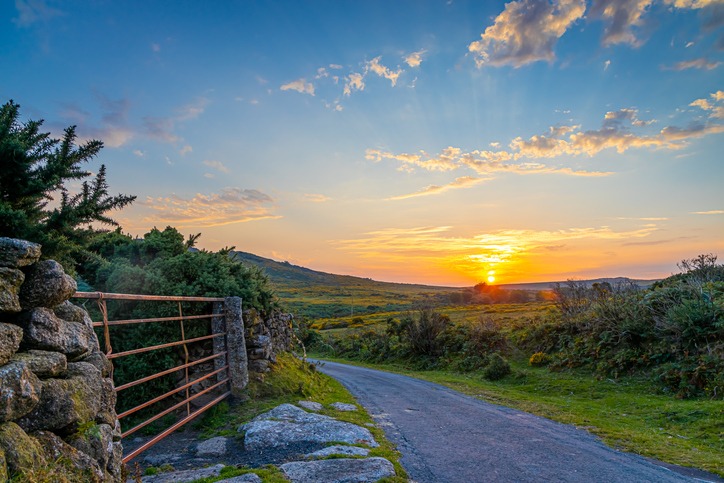 Situated in the northern fringes of Dartmoor National Park, the Teign Gorge is surrounded by windswept moors and rugged woodland. Set off from Castle Drogo through to Piddledown Common and pass through moorland and Whiddon Deer Park. This walk comes to life with rusty hues and golden browns, which makes it one of the most popular Autumn walks in England.
Pubs near Teign Gorge:
The Cridford Inn, Near Exeter, Devon
The White Hart Hotel, Okehampton, Devon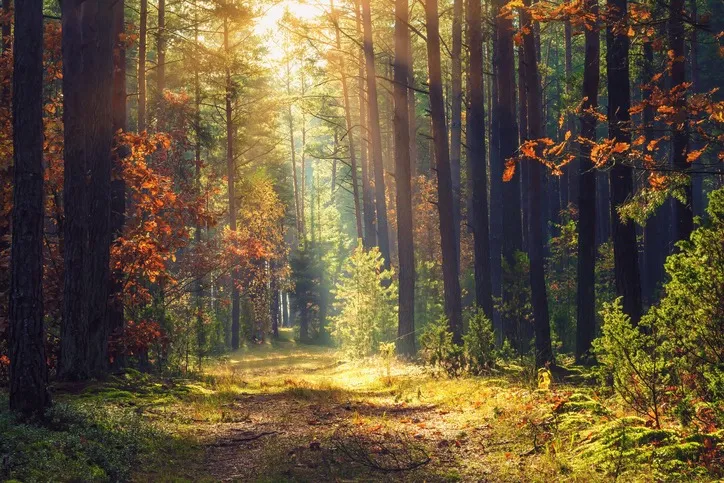 Autumn forest landscape. Colorful foliage on trees and grass shining on sunbeams. Amazing woodland. Scenery fall. Beautiful sunrays in morning forest.Take a leisurely walk through the summerhouse glade, take in views of the spectacular countryside and walk over the famous Secret Garden landscape. This circuit walk takes approximately 35 minutes and takes you past wonderful architectural features and the serpentine lake.
Pubs near Prior Park:
King William Inn, Bath, Somerset
The Kings Arms, Monkton Farleigh, Wiltshire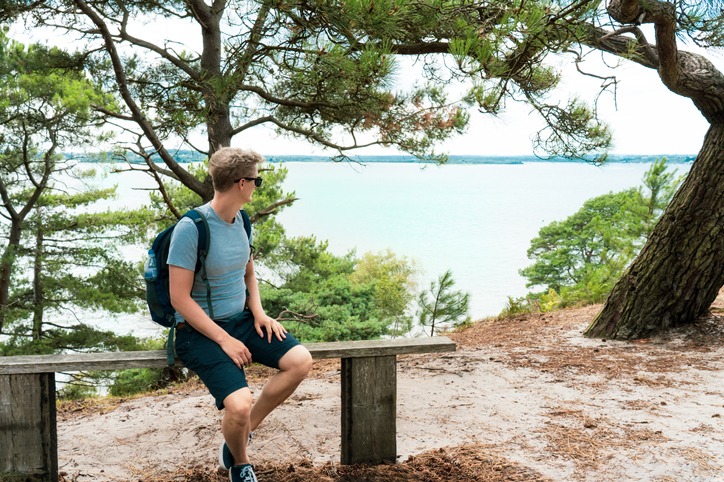 Another all-time favourite one of our Autumn walks in England is the Brownsea Walk. Walk through a patchwork of autumnal colours and admire sweeping views across the harbour with this 1-mile walk from Church Field, across Daffodil Field, giving way to magnificent views towards the Purbeck Hills. The circular walk will lead you back to the Church.
Pubs near Brownsea Walk, Dorset:
The Fisherman's Haunt, Christchurch, Dorset
Enjoy a 2 mile walk up to the top of Godolphin Hill, which boasts one of the best views over West Cornwall. The 1-hour walk starts from the barns at Godolphin reception, and then passes fields and across moorland, before finally reaching the top of the hill which offers breathtaking views over West Cornwall.
Pubs near Godolphin Hill Walk:
The Harbour Inn, Porthleven, Cornwall
The Ship Inn, Mousehole, Cornwall
Written by Melanie Phipps
PR & Marketing Manager at Stay in a Pub