Three of a Kind: Football Breaks
Attractions | Events | Family | Outdoor Activities | Short Break | Posted 2021.08.19
Our Three of a Kind series takes a look at a trio of pub stays with one common feature and provides unique inspiration for a trip away. This week, our focus is on three pubs near Premier League stadiums, ideal for going to the big game and staying for the weekend.
With the Premier League season kicking off and stadiums back to full capacity, fans will be itching to see their favourite teams and players in action once again. Many local season ticket holders will be overjoyed at being able to return to watching their team play every week (well, maybe not Arsenal fans), but for some, their beloved teams are based on the other side of the country.
So for these fans who've waited so patiently for it all to return, it only seems right to truly make the most of it and cherish the experience with a long weekend away to watch your favourite side.
In honour of this, we've handpicked a triple header of pubs with accommodation that provide the perfect base from which to enjoy a superb footballing weekend away.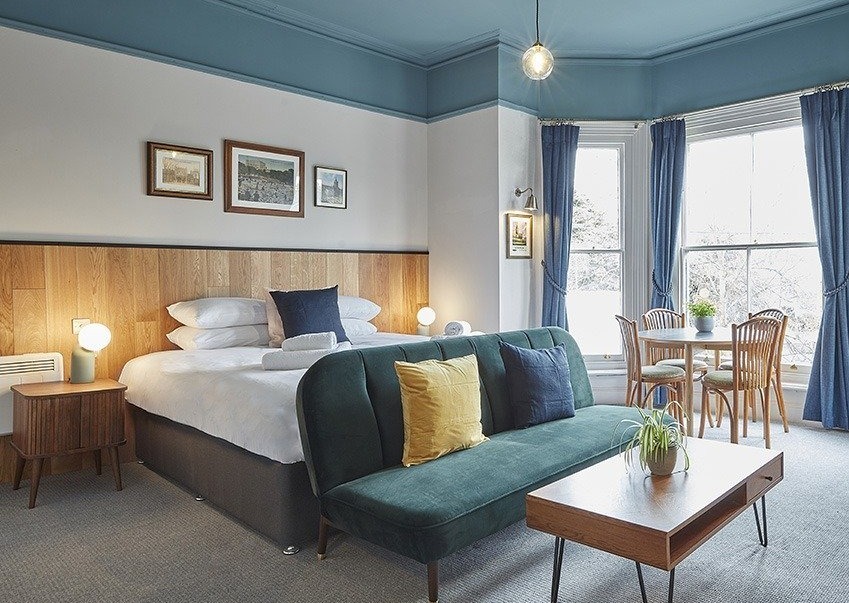 A club that has a tumultuous relationship with the Premier League, Norwich are back in the top flight this season after a brief hiatus. However, if you listen to the bookmakers (and Ipswich fans), they aren't tipped to stay in the league for very long. So, much like the agricultural history of East Anglia, you've potentially got to make hay while the sun shines with this one.
Nestled in the city centre, The Georgian Townhouse is a magnificent pub with accommodation less than two miles from Norwich's home at Carrow Road. The pub deserves the acclaim as a "hidden city oasis" with its wonderfully smart interiors and bespoke design touches found throughout their 22 boutique bedrooms and self-contained apartments.
Guests can also round off their weekends by visiting the nearby Norfolk Broads AONB or take a trip to the coast, with Norwich Railway Station within walking distance, providing easy access to the beaches of Great Yarmouth 20 miles away.
Find out more and book – The Georgian Townhouse, Norwich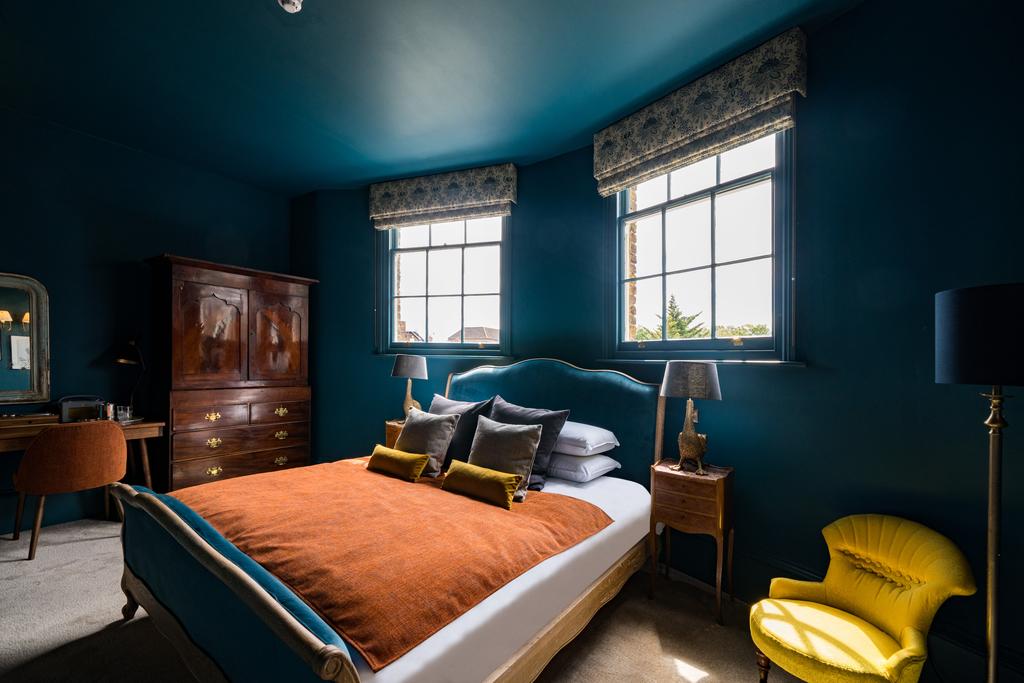 Fresh off the back of their Champions League success, Chelsea are an enticing prospect to watch this season and their star-studded team will attract fans from all over the globe.
Set inside a West London grade II listed building, Aragon House has established itself as a luxurious city destination and is just under a mile away from Chelsea's home at Stamford Bridge. Striking a balance between vintage and modern with its plush interiors and bold colours, the pub's close proximity to Parsons Green tube station means that truthfully, any London stadium is within easy reach, as well as the rest of the capital, making this pub a fabulous choice for a football-based city break.
Find out more and book – Aragon House, London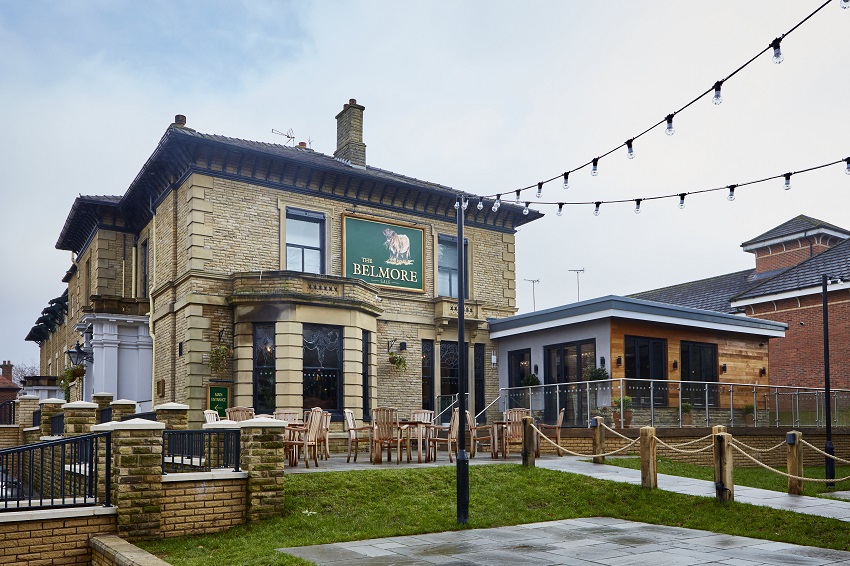 Located close to Manchester, The Belmore is brilliantly positioned for a stay away in the North, offering quality dining and palatial accommodation. Guests are also blessed with having a choice of visiting two Premier League titans; the history and legacy of Manchester United at Old Trafford or the fast-paced, footballing genius of Manchester City at the Etihad Stadium.
Both stadiums are within ten miles of the pub, while the city itself of course has plenty to do with an abundance of museums, galleries and sights to see.
So choose to make the most of your trip with a stay in the pub's individually designed bedrooms, thoughtfully furnished with a mixture of doubles, family rooms and twins. All bedrooms come with WiFi, Freeview TV and luxury toiletries, and conveniently for electric car users, they have Tesla charging points on site.
Find out more and book – The Belmore, Sale
Written by Connor Davies
Head of Content
Photo by Mitch Rosen on Unsplash