Three of a Kind: Wild Swimming Weekends in the East of England
Outdoor Activities | Pub Accommodation | Short Break | Posted 2021.08.25
Our Three of a Kind series looks at a trio of pub stays with one common feature and provides unique inspiration for a trip away. This week, our focus is on three pubs near wild swimming spots in the East of England, perfect for those who love to brave the elements and be at one with nature.
Wild swimming has become increasingly popular in recent years, with many people seeking natural spaces, such as rivers, waterfalls, or lakes. Whilst we haven't had the best summer this year, this hasn't deterred outdoor enthusiasts from seeking new swim spots in wild spaces – whether to cool off, get some exercise or simply find peace from the natural surroundings. Swimming and being outdoors is not just advantageous for your physical health, but it has been proven to be hugely beneficial for your mental wellbeing also.
So for those who would like to make the most of our lasting summer days and make a weekend of wild bathing, we have put together a trio of fantastic pubs with accommodation, close to beautiful swim spots.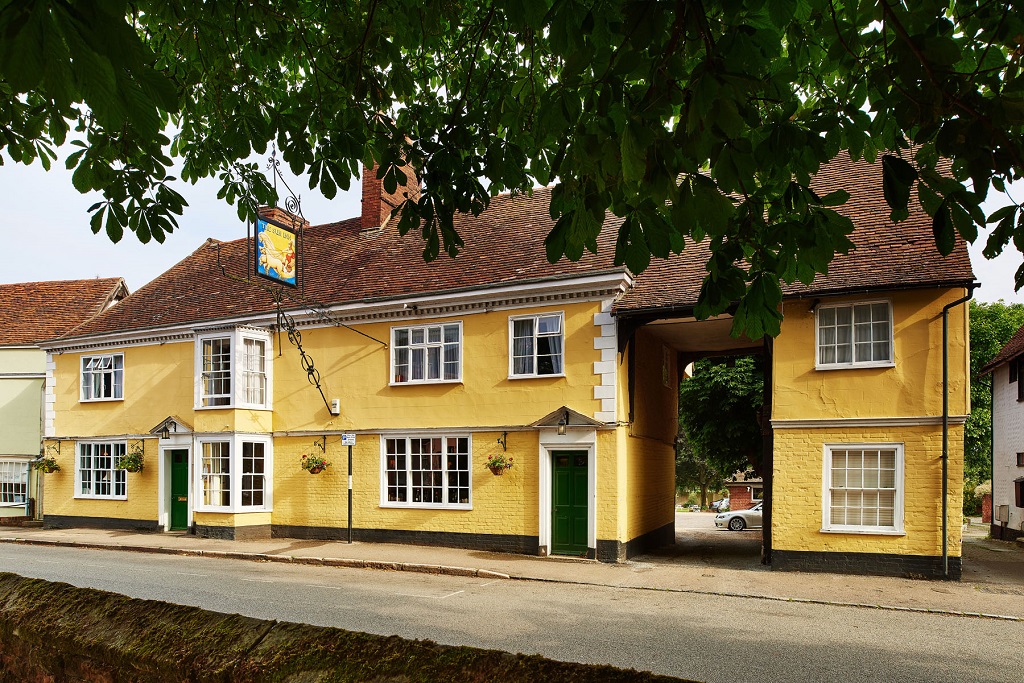 Situated in the quaint village of Dedham on the Essex-Suffolk border, The Sun is at the heart of Constable Country. The area was made famous after John Constable, an English landscape painter known principally for revolutionising the genre of landscape painting with his pictures of Dedham.
Just a short walk from The Sun is the River Stour, which is located in Dedham Vale, a designated Area of Outstanding Natural Beauty. There are several wild swimming spots along the river, but a good place to start is at Fen Bridge near Dedham. Further up the river in Flatford, you can swim past the iconic Flatford Mill and Willy Lott's Cottage. Alternatively, if you fancy a change, you can also rent a boat at The Boathouse in Dedham.
The Sun Inn is a traditional coaching inn with seven beautiful en-suite bedrooms, an open beamed dining room and a snug oak panelled lounge with open fires and exposed timbers. The pub prides itself on its seasonal menus and its fresh locally sourced produce.
Find out more and book – The Sun Inn, Dedham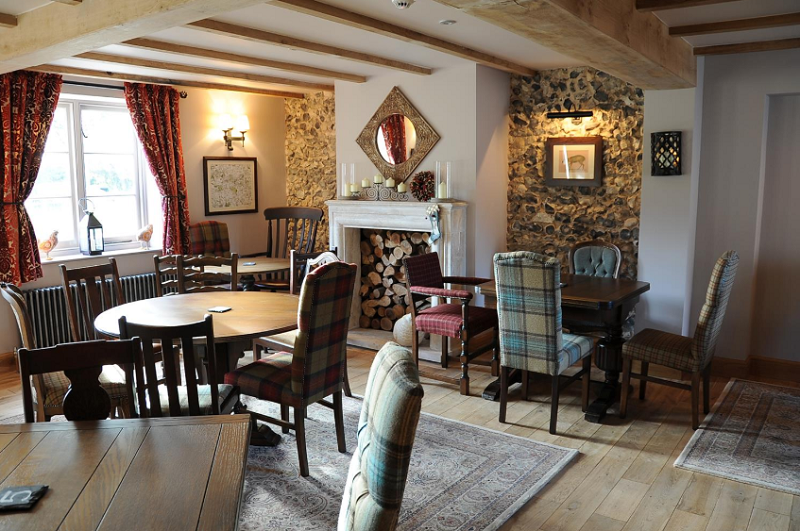 Located in the middle of the Brecks countryside, on the Elveden Estate, the Elveden Inn is an ideal country getaway. Nearby, you can enjoy walks through the woodlands and a visit to the Elveden Courtyard Shops and Cafe Restaurant, less than a mile away.
The pub is just a 10-minute drive to Little Ouse River, which is hidden away in the middle of Thetford Forest. The Little Ouse is a picturesque river between Suffolk and Norfolk and offers wild swimming surrounded by beautiful forest. On a hot day, you can enjoy a gentle 6km swim downstream to Brandon, passing swans, kingfishers and fish along the way!
Find out more and book – The Elveden Inn, Suffolk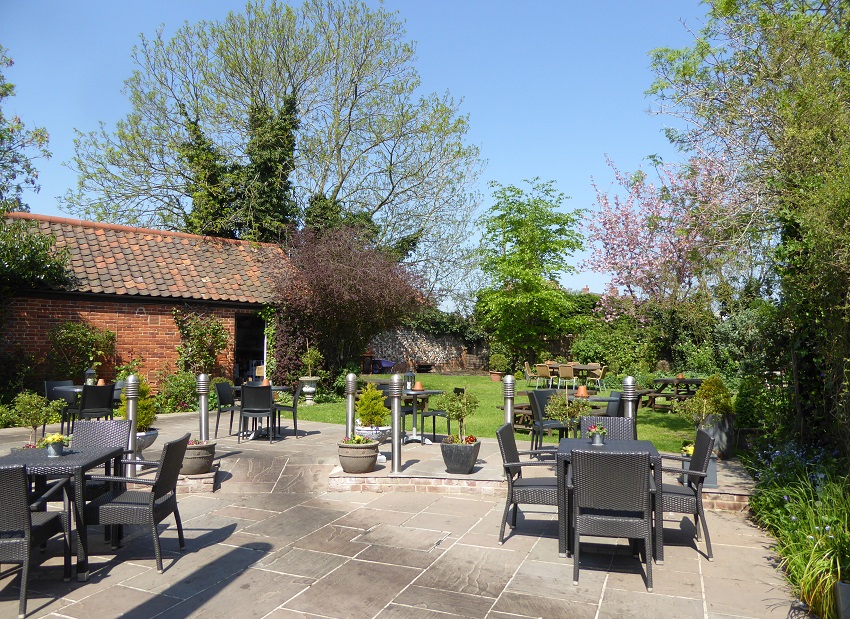 The Recruiting Sergeant is an award winning, dog-friendly pub situated in the Norfolk Broads. The pub has a combination of king size and twin bedrooms and has a lovely outside dining area, perfect for the summer months.
Just a 10-minute drive from the pub is Caen Meadow in Wroxham. The area is known by locals but difficult to locate, making it a rather peaceful place to go for an outdoor dip! You can find Caen Meadow just off Church Lane in Wroxham, roughly 100m past the junction with Skinners Lane. The meadow leads to the water via a shallow sandy beach, and out to deep water, making it a popular place for swimmers. It is worth noting that riverboats often sail into the area, so consider wearing a bright swimming cap to improve visibility.
Find out more and book – The Recruiting Sergeant, Norfolk
Written by Melanie Phipps
PR & Marketing Manager