Three of a Kind: Pubs with Sensational Tipis Perfect For Outdoor Dining
Attractions | Food | Pub | Staycation | Posted 2022.02.25
Our Three of a Kind series takes a look at a trio of pub stays with one common feature and provides unique inspiration for a trip away. This week, our focus is on pubs that have set up Tipis and canopies, providing guests with an additional outdoor space to enjoy some alfresco dining, drinking and relaxing in gorgeous surroundings as the evenings slowly (but surely!) get warmer and longer.
For what essentially are just big tents, Tipis seem to capture the hearts of the public whenever they are pitched. Whether it's the draw of the central log-burner, big blankets draped over comfy seats or the warm, beige canvas backdrop, there's always a cosy and unique aura once you step inside, out from the chilly weather.
With that in mind, here's three wonderful pubs that have constructed Tipis and outdoor canopies, adding extra incentive to enjoy an upcoming break in one of spectacular pubs.
—-
If dictionaries could only use a picture to define a word, we're sure this image of The Packhorse Inn in Suffolk would be found right under 'cosy'. It shouldn't take too much convince you to sink into a gloriously comfy armchair and enjoy a tipple of your choice in truly majestic surroundings. The pub itself has eight stylish bedrooms to choose from, with four of these listed as dog-friendly. The village of Moulton itself is quintessential rural idyll, sitting on a village green, next to a meandering river. Moulton is also close to Newmarket, home to British horseracing with its two individual racecourses called the Rowley Mile and the July Course.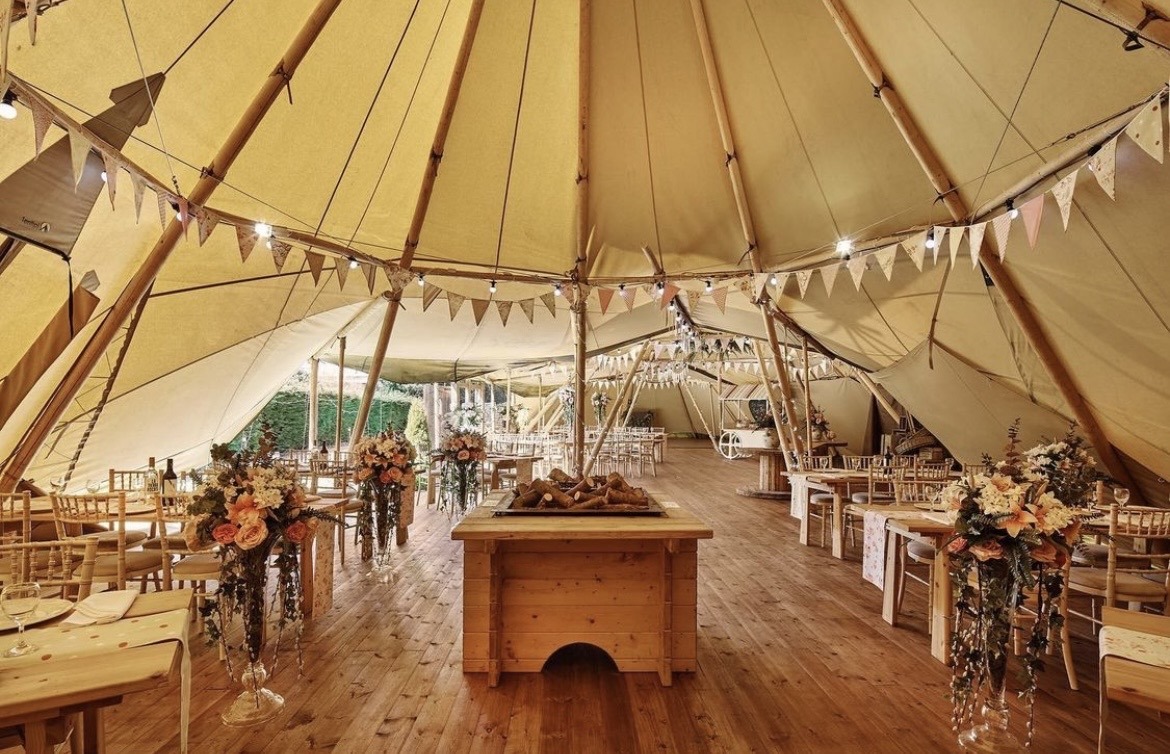 The Pyewipe's combination of Tipis make for an absolutely stunning space to dine alongside the pub's riverside setting. With 21 guest rooms, The Pyewipe offers plenty of quality accommodation, and is perfect for families and friends looking to explore the historic city of Lincoln. Plus, with a separate lodge for weddings and corporate events, the inn offers great flexibility. The Pyewipe is located 20 minutes' from Lincoln city centre, with the nearby canal providing a gorgeous setting for exploring Lincolnshire's natural beauty.

You can choose to spend your evening enjoying The Three Hills' award-winning food under their enchanting canopy. This pub was recently ranked in the Top 50 Gastropubs for 2022 and also provides stellar accommodation choices, with their six cosy bedrooms the perfect base from which to explore nearby Cambridge and London. Additionally, if you time your stay just right, the canopy gets turned into a brilliant outdoor cinema, adding even more incentive to choose this wonderful pub as your next getaway.
---
Written by Connor Davies, Head of Content @ Stay in a Pub.