3 Family Friendly Pub Accommodation Ideas
Attractions | Family | Featured | Pub Accommodation | Posted 2022.07.07
School's out for summer! So allow us to showcase 3 of the finest family-friendly pubs for you to stay in – with options for kids of all ages and your family dog.
The holidays are a time for you to spend 6 weeks of uninterrupted fun with your children. To make the most of the sunny weather with days out and exciting activities. But planning these days out can be a headache – especially if you're looking for overnight accommodation.
But fear not, we can help! Our family-friendly pubs will cater for all ages and tastes, with plenty to do locally. So, read on and gain some inspiration for your next family getaway.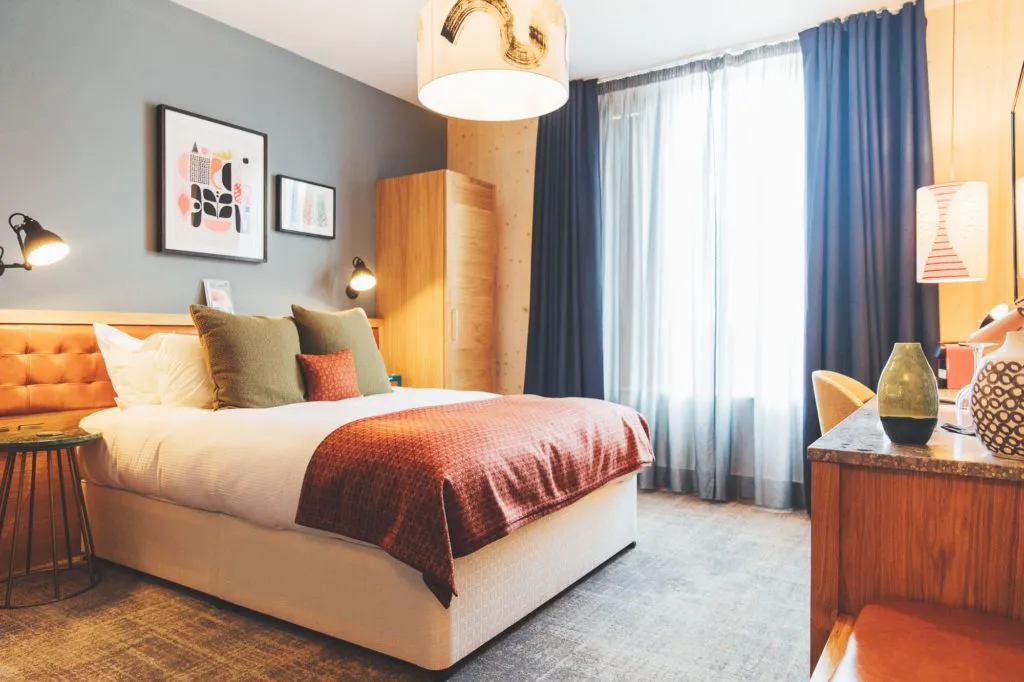 Situated just 15 minutes away from Legoland, the Royal Foresters sits in the heart of the pretty Berkshire town of Ascot. The main entrance is beautifully framed with wisteria, and leads you to a fabulous bar and two-period fireplaces. Upstairs, there are 24 calm and relaxing boutique bedrooms. 
Features
Family-friendly stylish boutique bedrooms
Rooms contain bespoke handpainted furniture 
Nespresso coffee machine & tea making facilities 
Roberts radios
Flat screen TV in rooms
Complimentary WiFi
Things to do
Legoland – a guaranteed kid-friendly day out in the UK! (15 minutes drive away)
Go Ape (in Bracknell) for a treetop family adventure (3 miles away)
The Forest Segway experience – an hour-long cruise through the trees (3 miles away)
Windsor Duck Tours (down the River Thames) – a guided tour of Windsor on a duck themed bus (15 minutes drive away)
See The Royal Foresters Family Days Out Near Ascot for a full breakdown of the local attractions. 
Legoland Windsor Package
The Royal Foresters have their own dedicated "Legoland Windsor Package". This includes a room for the night, dinner, cooked breakfast and a ticket for you and your family to enjoy the park's magic.
Book The Royal Foresters today
For a relaxing stay and great local activities that your whole family will enjoy, look no further than The Foresters. 
See inside and book: The Royal Foresters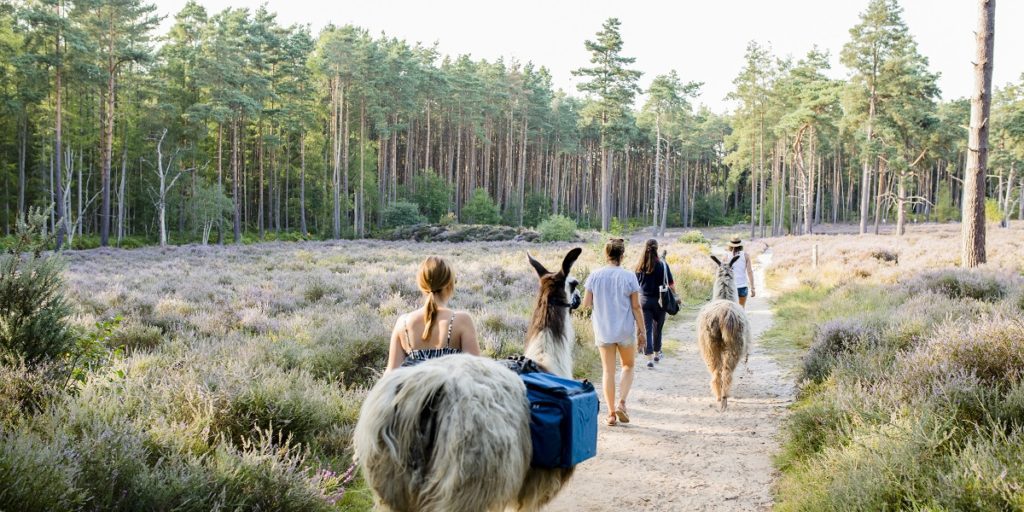 A family countryside escape
The Merry Harriers is a special 16th-century pub, situated in the picturesque village of Hambledon. Perfect for you and your children, their dedicated Family Wing comprises 1 double bed and 2 twin beds – accommodating a family of 4. If you're looking to accommodate up to 5, a rollaway bed or travel cot is available upon request. 
Features
Dog-friendly
Two bathrooms with walk-in rain showers
Sleeps a family of 4 (up to 5 upon request)
Views of their llama paddock
Guided llama treks – enjoy the hill's natural beauty and views
Variety of routes to suit your fitness & ability levels
Book The Merry Harriers today
Enjoy the pub's wonderful flora, fauna and history & experience something totally unique as a family.
See inside and book: The Merry Harriers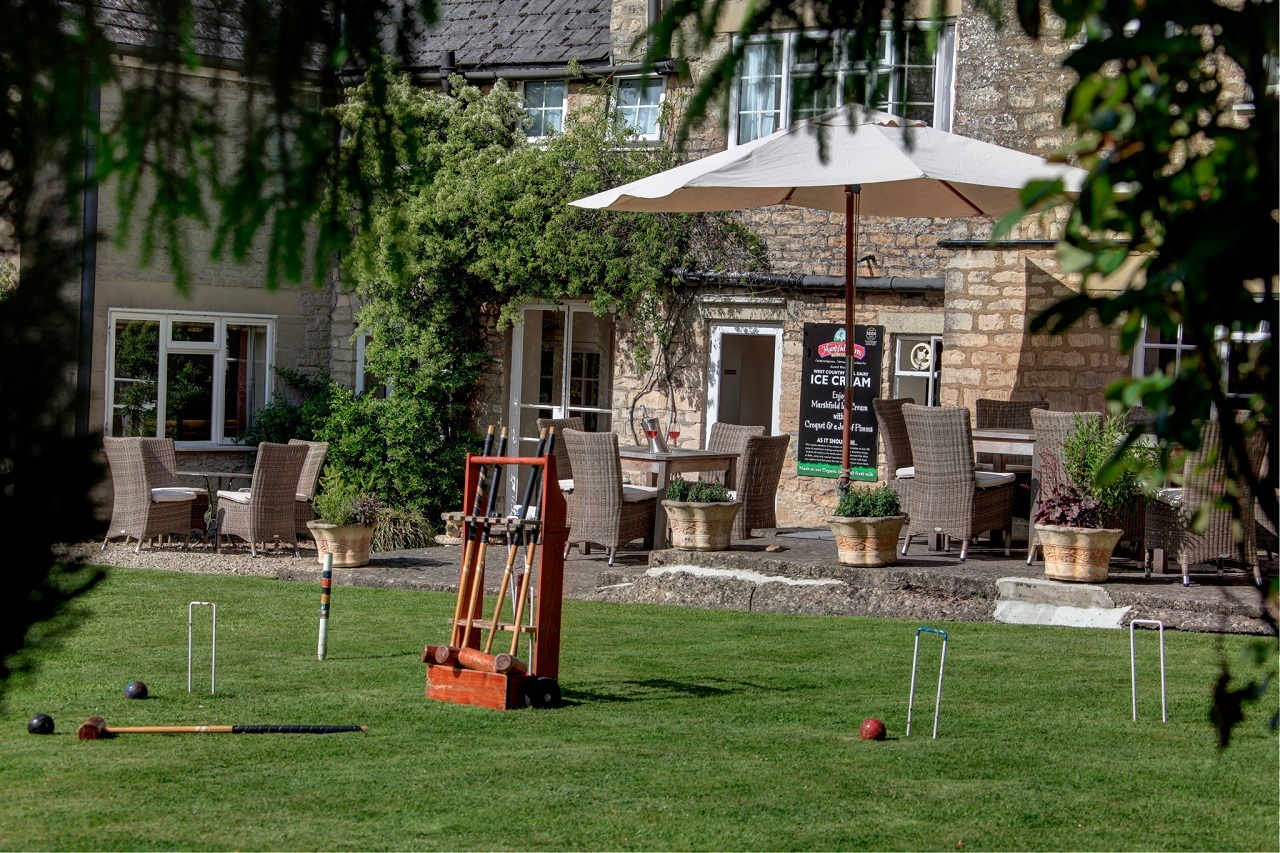 A firm family favourite
The Pettifers has plenty on offer to keep your children entertained – both inside and outside the pub grounds. The Cotswolds is a glorious place chock-full of activities and natural sights for you and your family to explore. Perfect for adventurous families.
Features
4 well-presented family bedrooms
Large green space to play summer games (equipment for croquet and "pooh sticks" provided)
Things to do
Cotswold Water Park (2 miles away)
Great lakes with SSSI status (Site of Special Scientific Interest) so keep an eye out for local wildlife!
Exhilarating activities around the lakes – canoeing, kayaking, water-skiing, rafting, high-wires & cycle hire
Walking routes – along the Thames Path, Cotswold canal path & various ramblers walks
Bowood House – a spectacular wooden adventure area, featuring a life-sized pirate galleon ship 
Cotswold Wildlife Park – full of penguins, big cats & other exotic animals for your little ones to marvel at
Book The Pettifers Hotel today
For endless family-friendly activities to keep you and your children entertained, book your getaway at the Pettifers today.
See inside and book: Pettifers Hotel
If you want some more choices that are a bit closer to home, discover more of our family-friendly pub accommodation. Simply tick the "family friendly" option and find the perfect pub stay, wherever you're planning to go.
———————-
Written by Connor Davies, Head of Content at Stay in a Pub