CHESTNUT: a collection of pubs, inns and restaurants in East Anglia
Dog Friendly | Family | Featured | Marketing | News | Pub | Pub Accommodation | Staycation | Uk Pubs | Posted 2022.07.22
We are delighted to welcome on board Chestnut – a collection of pubs, inns and restaurants in East Anglia and this year's winners of The Publican Awards Best Pub Brand Concept. Chestnut is all about celebrating East Anglia as a region – its people, provenance and personality.
These are a few reasons that we think they caught the judging panels' eyes:
More than just a collection of pubs, inns and restaurants in East Anglia
Each pub is unique and expresses its distinct identity through characterful décor, seasonal and local menus, and its team. The commonality is their ethos – thoughtful, creative, awareness for the environment, well-being of their team and the importance placed on making meaningful connections and memories for their guests.
Adapting & Innovating
Early on in the first national lockdown they established the Giving Tree, a Chestnut funded not-for-profit initiative where their teams came together to cook and deliver over 20,000 meals for NHS workers, care workers, emergency workers and vulnerable people within the local communities.
And their Winter and Spring Gardens with tipis and candlelit canopies, ensured life could continue safely and in an environment that offered guests a great experience within a new normal – but most importantly, they ensured their teams could keep working throughout the restrictions.
Communication
Chestnut was proactive in gaining feedback from both guests and teams about how they felt about stepping out of their homes and returning to work. The result was that guests continued to return and they managed to retain the vast majority of their people through the ups and downs of the last couple of years.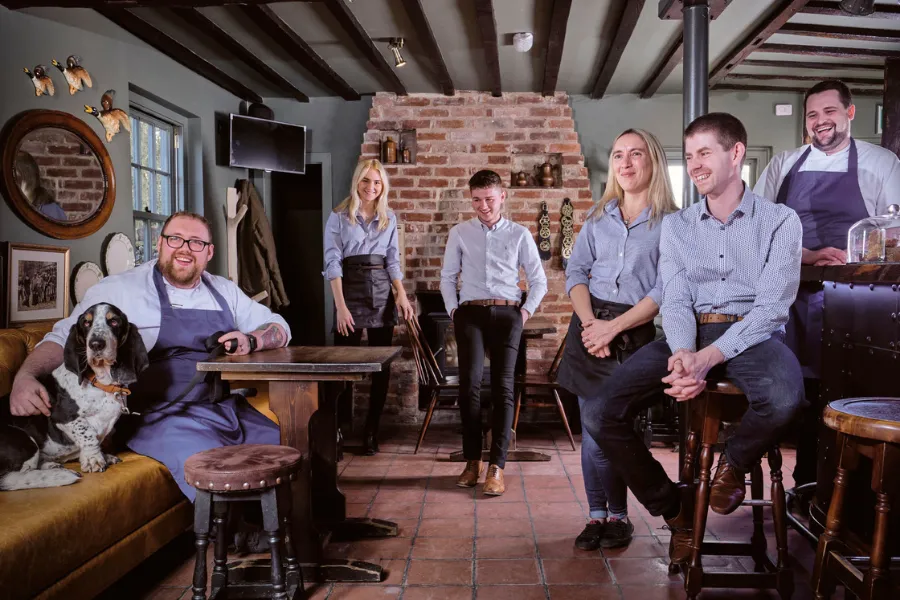 Welcoming for All
They have also firmly established furry, four-legged friends as their favourite guests. At each pub you will find a dog menu that includes cooked sausages for breakfast, healthy sustainable snacks and doggy beer plus a comfy bed, towel, water bowl and tennis ball. Coming soon is their new bespoke website ' Chestmutt'!
And on a sunny June day, the group celebrated their team, suppliers, friends and family with an epic party in the woods. They closed all their pubs and restaurants, donned their finest festival wear and headed to the Cambridgeshire countryside for live music, food trucks, flowing cocktails, activities and dancing in the forest. It was an opportunity to say a big thank you to whole Chestnut family.
We know that brand is not just about distinctive logos, beautiful imagery and quality content (they all help!) but it is about the deep-rooted ethos of the organisation that is built on passion, community and loyalty. That is why Stay in a Pub is proud to be partnering Chestnut and look forward to working closely with the team.
To search for Chestnut pubs in East Anglia go to our searchable map