5 Reasons Why Dog Friendly Pubs Make Pawsome Holiday Breaks
Dog Friendly | Guest Article | Outdoor Activities | Uk Pubs | Posted 2021.11.11
More often than not, pubs are simply not on people's holiday radar, whether you have a dog or not.
As a dog owner you usually think about eating and drinking in a pub that will allow your four-legged friend – however you don't tend to think of a pub offering dog friendly rooms to stay!
With that in mind, here's five reasons why dog friendly pubs make for an excellent holiday break for you and your beloved pet:
1) When you walk into a pub, you'll instantly feel welcome. Many dog-friendly pubs will have dog treats at the ready so your pet is made to feel right at home straight away. This offers peace of mind to both you and your dog and is a breath of fresh air to enjoy your stress-free break.
2) Unlike a self-catering holiday, you can expect friendly service at a pub where so much is already done for you. You don't have worry about shopping or work out how things work in the property, whilst most pubs provide dog-friendly beds and bowls in your room.
3) Both dog and owner can truly enjoy the stay. For you, there's usually great food and drink onsite. For your dog, the countryside location of most pubs means that they have endless, beautiful surroundings to enjoy walks and you get to take in the scenery too.
4) If you're a sociable person, you know you will meet fellow dog owners either at the pub or on walks. Having a dog, people come up and talk to you and the sociable, relaxed nature of a pub creates the opportunity to meet so many new people during your stay!
5) With dog friendly pubs, you are a step ahead of the many others who are rushing to book pet friendly holiday lets. You are thinking outside the box; pubs are chic, welcoming and dotted all across the UK.
______
Here are just a 'pawful' of dog friendly pubs you can find on Stay in a Pub's website.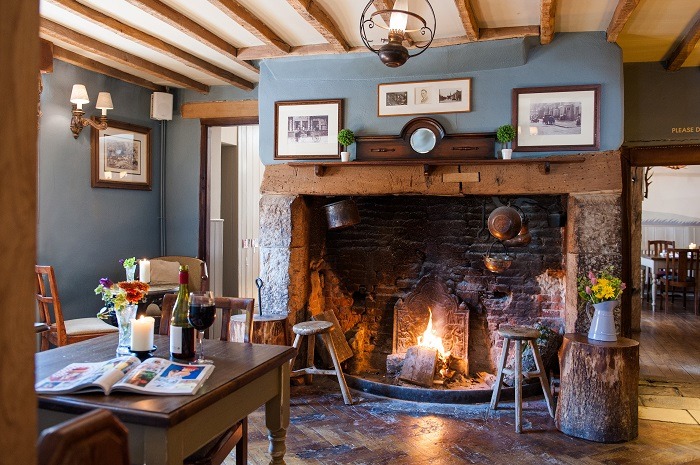 The White Hart has seven bedrooms, with a choice of doubles or family suites in the converted barn at the rear of the building. Choose from contemporary styling in the pub bedrooms or cosy lodge accommodation in the barn. They are also dog friendly with your four-legged friends welcome to stay with you.
Find out more here and book: The White Hart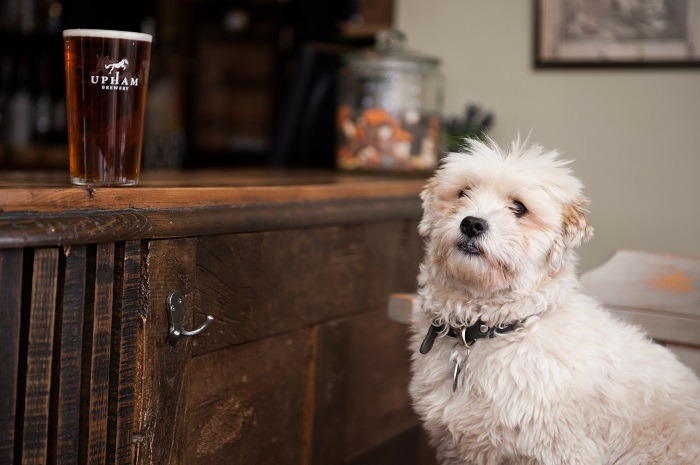 Guests have a choice of eight elegant bedrooms, classically decorated reflecting the pub's rich heritage. Some of the accommodation is tucked away in the charming old peat house behind the main building with a choice of room type available.  As a dog friendly pub, The Peat Spade Inn will also happily accommodate your four-legged friends.
Find out more and book: The Peat Spade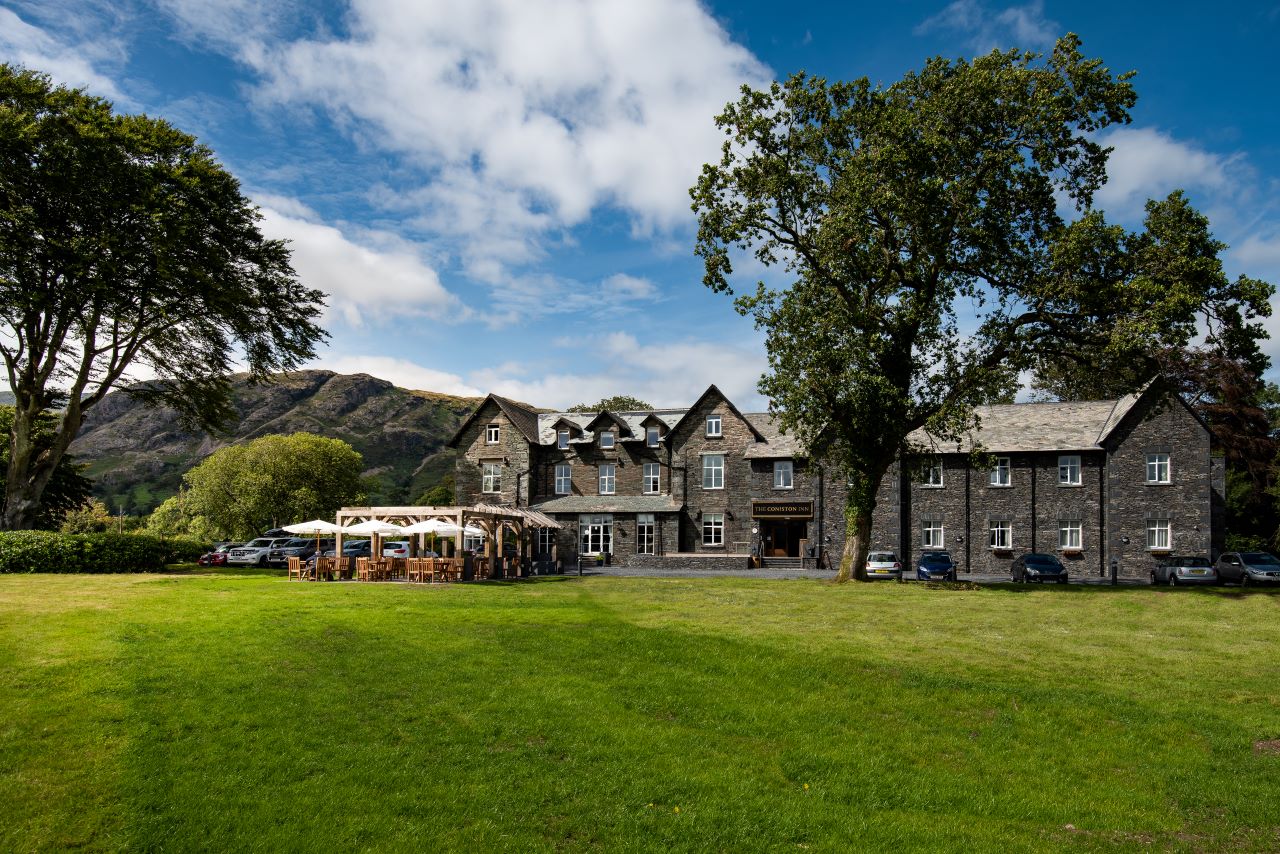 A dog walking paradise, The Coniston Inn is surrounded by breathtaking walks around their private grounds and among the surrounding fells. They also have several dog-friendly bedrooms, all you need to do is give the pub a bell and upgrade your booking for a small fee.
Find out more and book: The Coniston Inn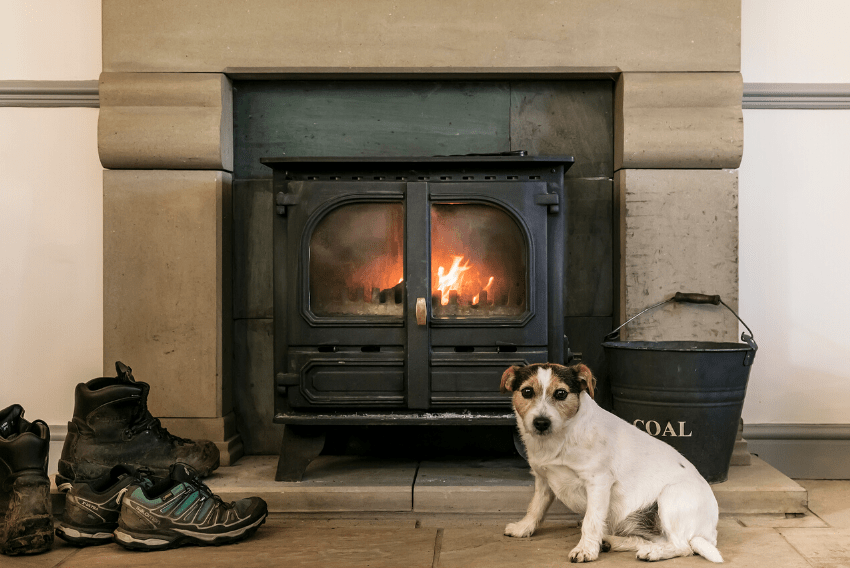 Once a gamekeeper's cottage for nearby Netherside Hall, The Gamekeeper's Inn offers delicious homemade food, guest ales, cosy interiors, beautiful accommodation and a luxurious on site spa. Set in the stunning Yorkshire Dales National Park surrounded by woodland walks and wildlife, this pub is the perfect destination from which to explore, relax and unwind. With dog friendly rooms, The Gamekeeper's Inn makes a great destination for a dog friendly break. Unwind, go on walks and enjoy the scenery with fine cuisine on your doorstep.
Find out more and book: The Gamekeeper's Inn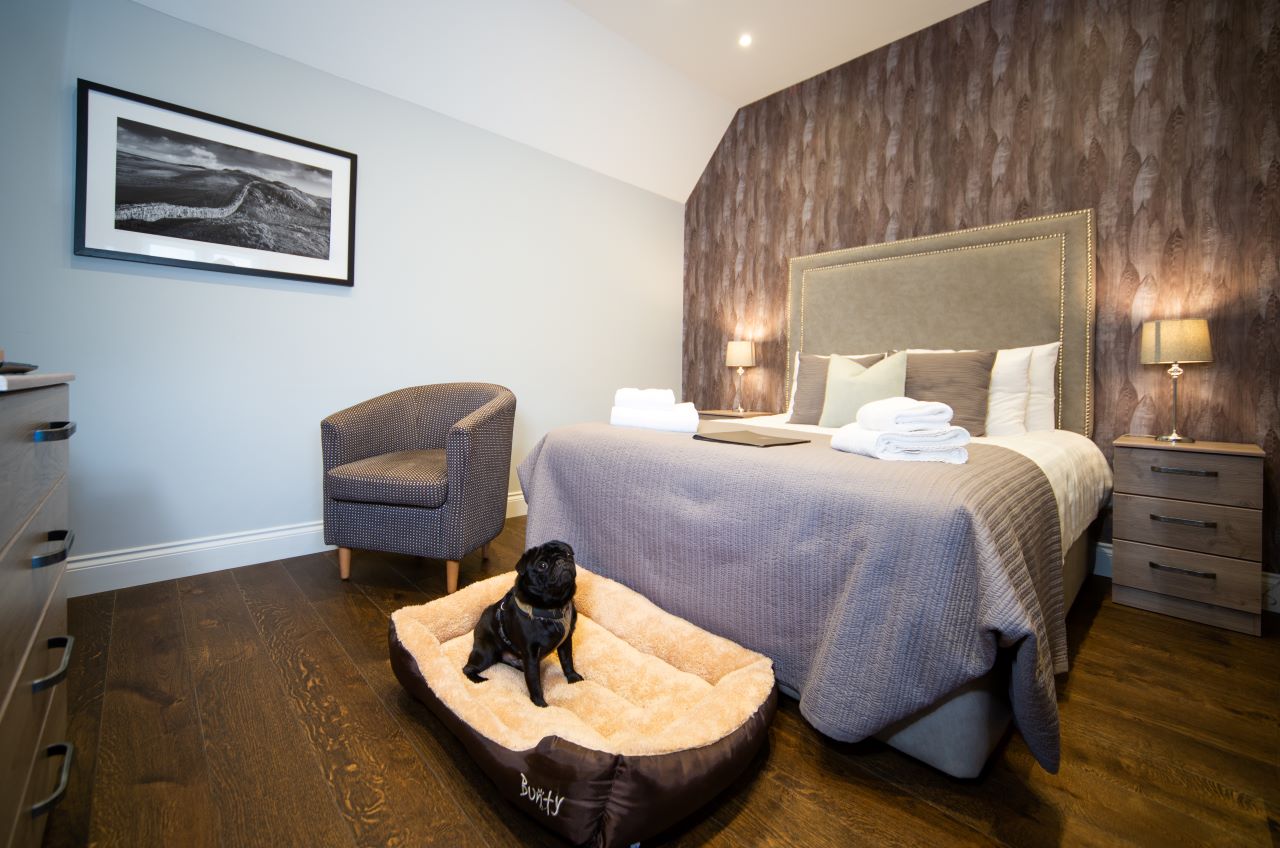 The Angel of Corbridge is a charming country pub that welcomes dogs, with a bustling bar and restaurant. Located in the beautiful village Corbridge, well renowned for it's rich Roman history, with Hadrian's wall a stone's throw away.
Find out more and book: The Angel of Corbridge
This article was written by Russell Hunt, Founder of Pets Lets, which is all about pets and property.